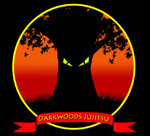 Darkwoods Dojo


Darkwoods Dojo offers a traditional based approach to Jujitsu, and Karate; also offering Judo. We have an experienced staff that can help you achieve your martial goals, whether this includes competions or self defense. You gain mental and physical prowess that gives you the confidence you need to protect yourself when necessary. Aquire the skills you need for self-defense with classes from our school in Chisago City, Minnesota.
Adults Our self-defense instruction isn't just about teaching you how to fight. You also learn how to improve your physical health, build mental discipline, and gain self-confidence. For your convenience, classes are available 6 days a week and cover such subjects as striking, standing, grappling, and ground work.
Youth For youth martial arts instruction, discipline is focused on striking, standing, grappling and ground work. These techniques help your child achieve better overall mental and physical health. Youth classes are available 6 days a week and parents are welcome to watch.